Medhelweyth Kernewek
Ny veu treylys lies tamm medhelweyth dhe Gernewek na hwath, mes yma bagasik a dreylyoryon owth oberi war nebes towlennow:
Ubuntu Linux
,
Abiword
,
OpenOffice
h.e. Mar mynnowgh agan gweres, danvonewgh e-bost dhe
treylyansow@kernewegva.com
mar pleg. Hwi a yll iskarga
rol servadow an erva jynn-amontya
a wrussyn gul devnydh anedhi yn agan treylyansow omma: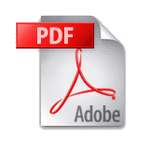 Gerva jynn-amontya 02/2010 (.pdf)
This is the website of Treylyansow, the Cornish software localisation project. If you want to help us, have any questions or would like us to translate your software, please contact us at
treylyansow@kernewegva.com
. A glossary of common GUI and computer related terms which we have used in previous translations can be downloaded above.
Medhelweyth weres • Medhelweyth ilow • Gwariow• Wyjettys
Medhelweyth weres
Medhelweyth ilow
Gwariow
Wyjettys